INT. Digital Labs
Status:

On Going
Have you ever heard of a company going above and beyond for the sake of education? Well, Indus Net Technologies (INT.) is doing just that. In an effort to bridge the digital divide and promote education in deserving and underprivileged communities, INT. has set up digital labs for kids and students to level up their learning infrastructures. The first lab was established in Alubari, a community near Darjeeling; several more are in the budding stages.
What makes this venture so special is that it empowers the future leaders of these small communities with digital skills. These youths are the key to positive changes in their communities, and INT. is giving them the tools they need to succeed.
To ensure that the digital labs are meeting the needs of the communities they serve, INT. visits these places first-hand to assess the situation and plan necessary measures on behalf of the INT. Foundation. This allows for customised solutions that enable learning and push communities to greater heights of knowledge.
In a world where access to technology and education can mean the difference between success and failure, INT.'s digital labs are a beacon of hope for underprivileged communities. INT. is not only changing lives but also shaping the future of these communities for the better by investing in the education and skills of the next generation.
Impact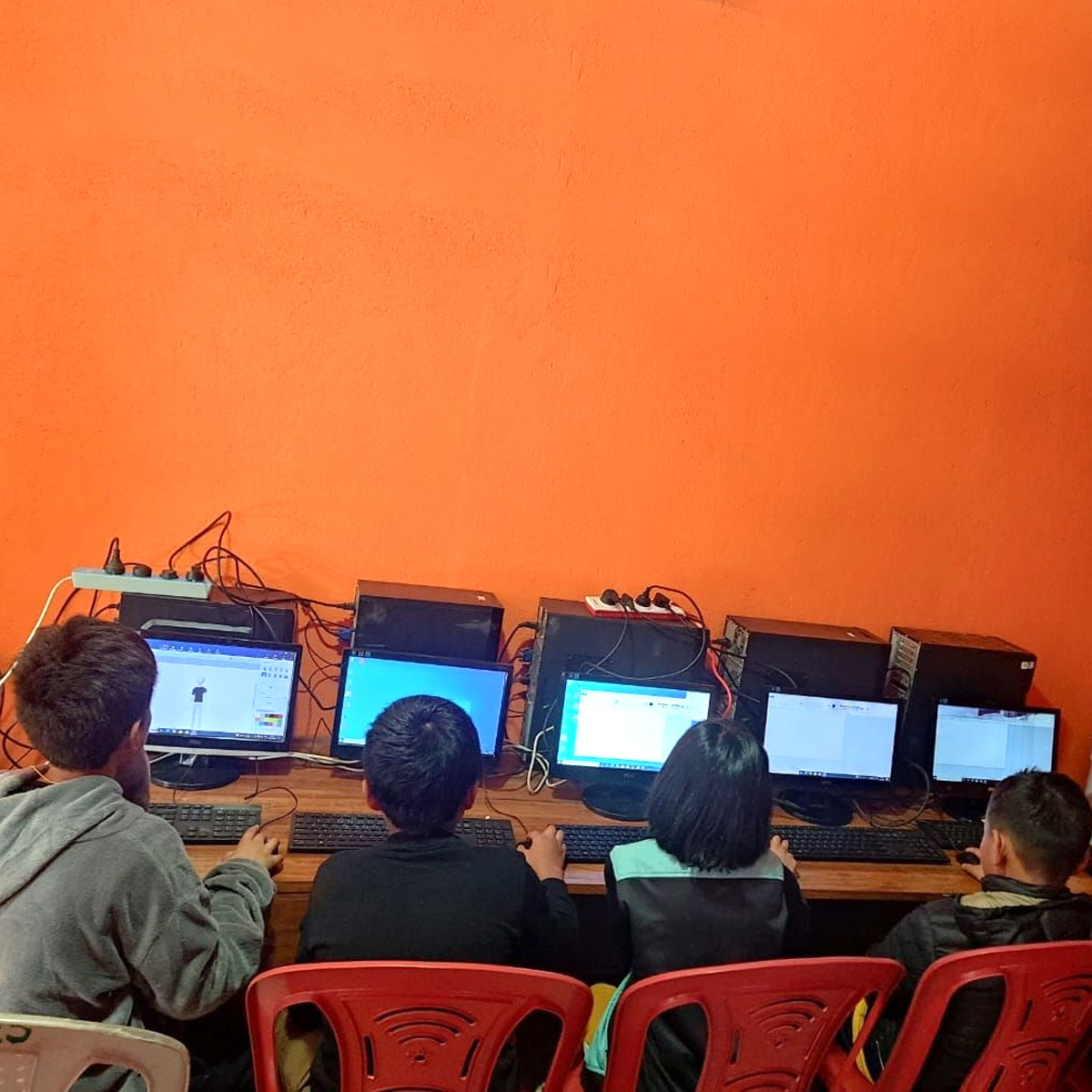 The impact of INT.'s digital lab initiative is truly profound. By providing access to digital skills and education in underprivileged communities, INT. is breaking down barriers to success and empowering the next generation to achieve their dreams. With these digital labs, students are able to develop critical thinking skills, learn new technologies, and gain access to information that was once out of reach.
As a result, they are better equipped to take on the challenges of the future and lead their communities towards greater prosperity. This initiative is not just about providing technology; it's about creating a brighter future for these communities by investing in their education and well-being. The ripple effects of INT.'s digital lab initiative are sure to be felt for years to come, as students who once had limited opportunities are now able to thrive and make a difference in their communities.
How can you contribute
At INT., we are dedicated to bridging the digital divide and promoting education in underprivileged communities. If you know of a community that is well-managed and has the ability to use and maintain a digital lab for training, let us know! We'll assess the community and put them on our waitlist for a digital lab.
But we don't just need help to find deserving communities – we also rely on the generosity of individuals who want to contribute financially to our cause. Any amount helps, and you'll be able to get tax benefits through the INT. Foundation, a registered not-for-profit charity. We'll only ask for the exact amount you wish to donate.
Join us in our mission to empower the next generation with the skills and knowledge they need to succeed. Drop us a line at talash@indusnet.co.in to help make a difference in a deserving community's future.
Contribute
INT. Foundation is a registered nonprofit organisation under section 80G of the Income Tax Act, providing tax exemptions for donations.
News & Updates